Valencia

topographic map

Click on the map to display elevation.
About this map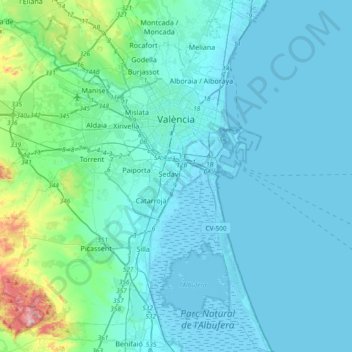 Minimum elevation: -6 m
Maximum elevation: 346 m
The maximum of precipitation occurs in the Autumn, coinciding with the time of the year when cold drop (gota fría) episodes of heavy rainfall—associated to cut-off low pressure systems at high altitude— are common along the Western mediterranean coast. The year-on-year variability in precipitation may be, however, considerable.